With some clarity in the market — I expect plenty of momentum trading opportunities this week.
Since emotions will probably run wild in the market, I want to game plan ahead of time.
There's one area in the market that's filled with some of the most explosive opportunities out there — small-cap stocks.
I expect that action to continue and potentially be magnified this week. Right now, small-caps are attracting traders of all types.
Heck, Jeff Bishop is even getting in on the action.*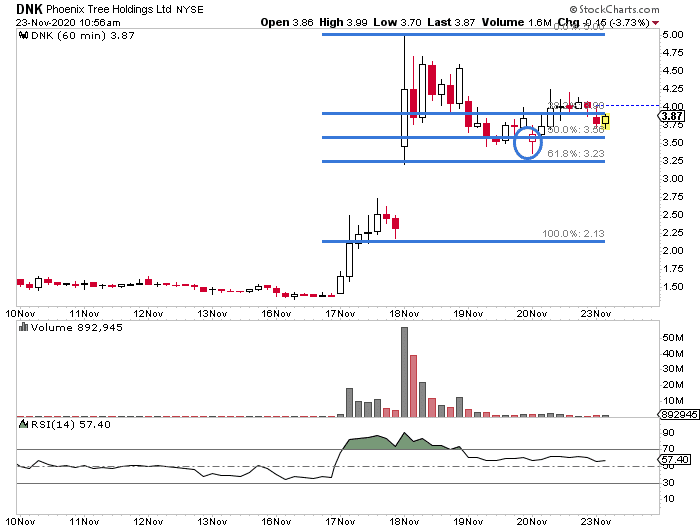 If you know anything about Jeff, he's used to trading options — but even he can't pass up on some of these opportunities given the patterns and amount of liquidity there is in these names.
That said, let me show you which stocks I've got on my radar for the coming week — and why I think they can take off.
Nano Dimension (NNDM)
Nano Dimension is a provider of Additively Manufactured Electronics(AME) / Printed Electronics
On Nov. 5, the company announced it sold two of its DragonFly (AME) systems to an Australian Defense Contractor. The stock has gained more than 30% in 2 following days.
Just a few days prior the company also closed a $50M offering, meaning it's well-capitalized. The stock has a nearly 18% short interest supportive of a move higher.
As long as the current breakout holds, if the stock pulls back to the $3.25 – $3.50 level — I think that can attract some buyers, and the stock can build momentum and potentially retest highs.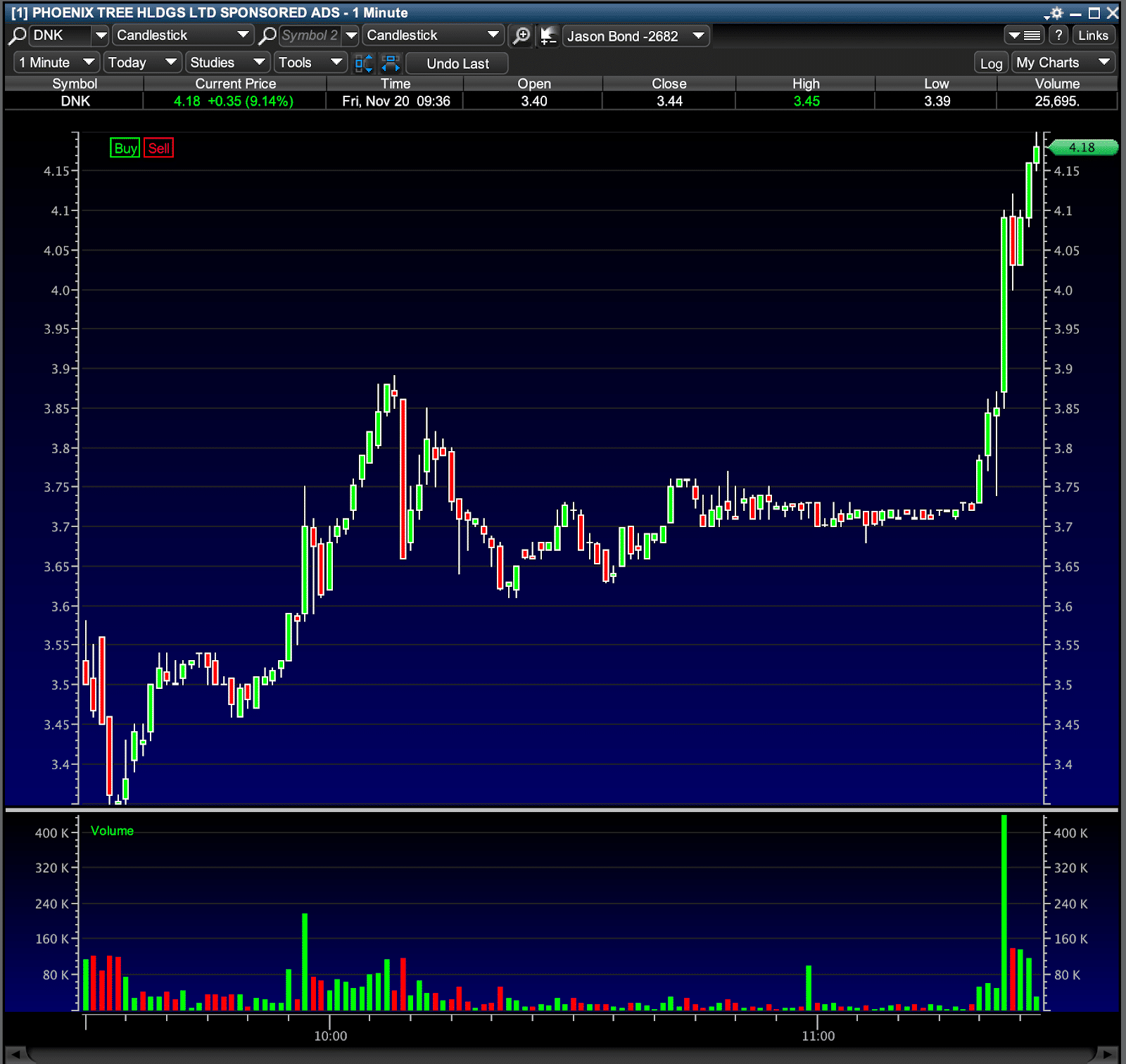 Since there's some support around the $3 area, I think $3.25 – $3.50 makes a great area of value.
Cassava Sciences (SAVA)
SAVA is clinical-stage biopharmaceutical company focused on therapies for Alzheimer's disease
In mid-September, the company made headlines after its lead drug candidate "Sumifilam" demonstrated statistically significant improvement in a phase 2B trial. The stock tripled on the announcement and has since been consolidating in a $8-$12 range.
The company just provided an additional update noting the drug has improved patients' biomarkers. Shares went sharply higher from $8 to $11 area. It also maintains a 21%+ short interest.
With the stock consolidating in a wide range, I think it's important to identify potential areas of entry. For me, I love to look at exponential moving averages for potential support and resistance levels.



The 55-day EMA (the green line) is an area of value, and I want to keep an eye on the $8.50 – $9 range. If the stock pulls back, I think it can test that area. If it holds, that means buyers are willing to step in, and that can push the stock higher.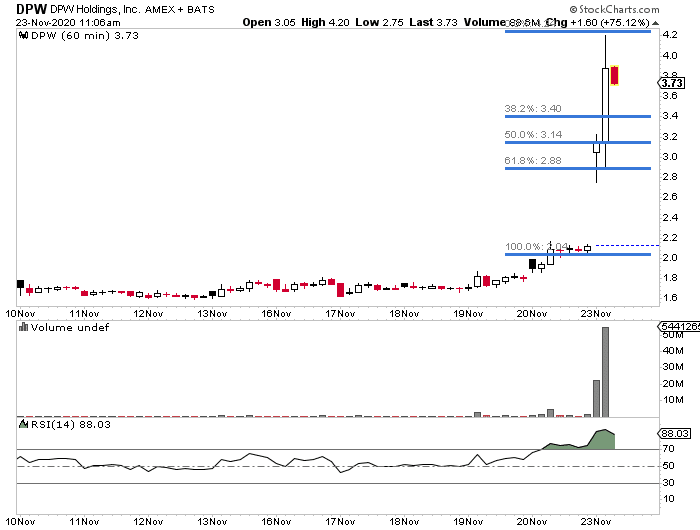 Tilray (TLRY)
A well-familiar to most traders cannabis company, one of the hottest IPOs of its time
The entire cannabis sector has made heads turn this week after an incredible run-up on the likelihood of the pro-legalization Joe Biden's win. TLRY went from $6 to the local high of $12.14 within 2 days, before settling at $9.63
Now, that Joe Biden's win looks like a done-deal, we'd love to see a full on sector rotation into cannabis. TLRY also sports a humongous 47% short interest.
I think my rest and retest pattern will be useful to identify potential areas. Right now, I want to see what the stock does around the 38.2%, 50%, and 61.8% retracement levels.
Listen there are plenty of opportunities in small-caps right now. The key to making money off them in my opinion is to identify patterns and key levels ahead of time, just as I laid out above.
If you want to learn how to utilize chart patterns to attack the market, and why they can help define your edge in the market, then you must attend this exclusive training session here.