Tomorrow is the start of the last month of the first half of 2020… and I believe there's going to be a lot of action.
With futures set to open in just a few hours, I'm going to take a look at the price action and see what's up.
For me personally, a bulk of my trading preparation — when it comes to uncovering hot momentum stocks — starts on Monday mornings.
I know what you're thinking, "Jason, how are you possibly able to figure out what stocks to trade just hours before the opening bell?"
Well, for me it's pretty simple.
Basically, I pull up my scanner and look for my bread-and-butter setups. That way, I'm able to identify momentum stocks poised to move.
Today, I want to draw the curtain so you can get an inside look at my process and strategies.
On Monday mornings, I'm up bright and early scanning for stocks and checking on any positions I've held over the weekend.
I like to check on the macros to see what's going on with the overall market and piece together the puzzle. But when it comes to uncovering potential plays — I have special filters in place.
Let's face it, there's no way I can look through all the stocks moving… especially this week when traders will try to get their ducks in a row and chase alpha to end the second quarter.
My routine is pretty simple in my opinion.
I pull up my scanner and look for what's moving.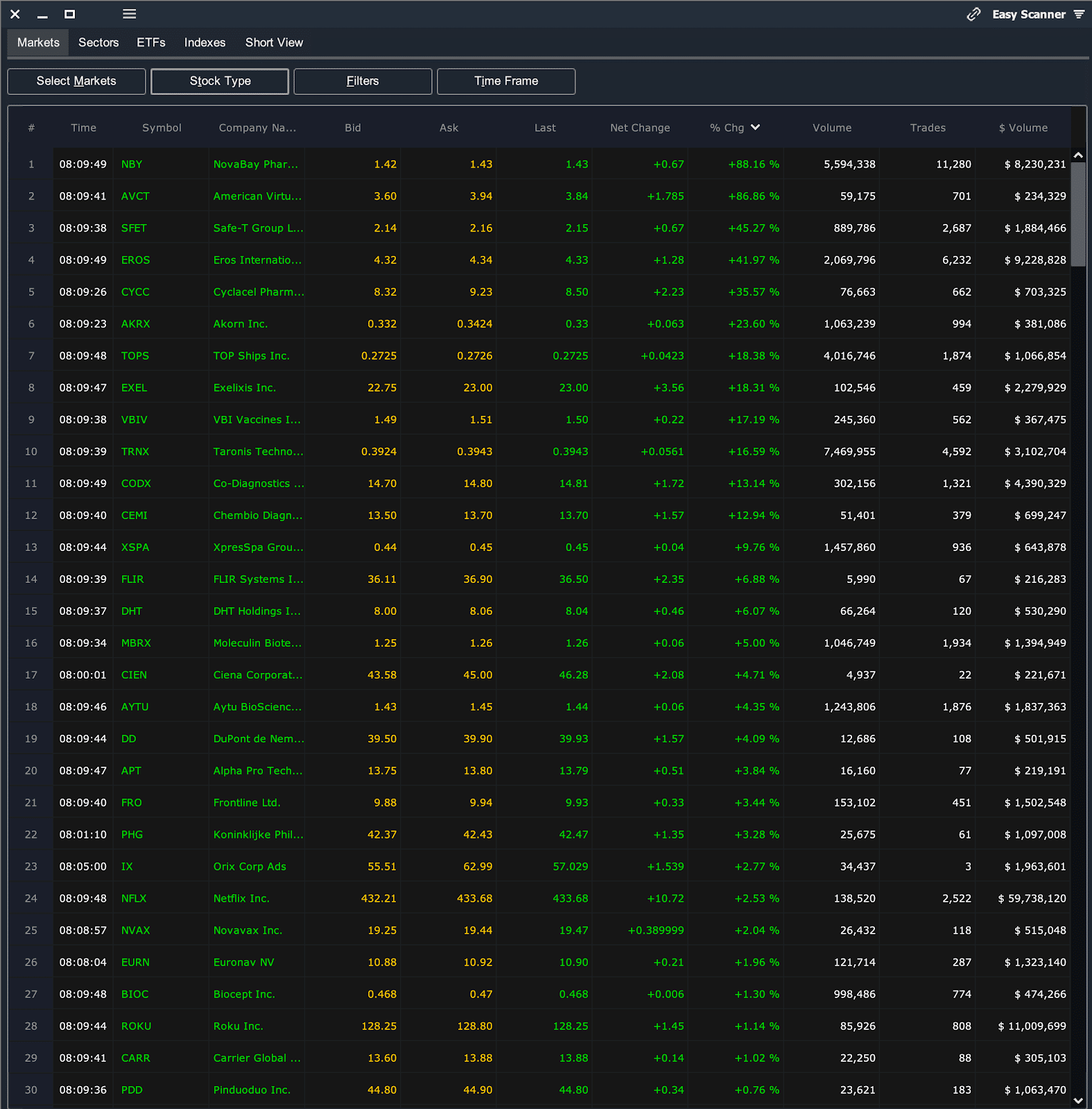 Source: Scanz Technologies
Ahead of the opening bell, I look for stocks with a dollar volume of at least $200,000. In other words, $200K worth of the stock must have exchanged hands before the opening bell to come up on my radar.
Thereafter, I'll look at what's gapping up to identify potential momentum stocks to trade.
This lets me know which momentum stocks are liquid, and once I've got a list of names… I look at the charts. If I see my favorite setups come up, I'll put them on my watchlist.
Once the opening bell rolls around, I actually change my filter.
Instead of looking for a dollar volume of at least $200K, I'll look for stocks with a dollar volume of at least $2M.
You see, after the opening bell, traders are in full force… and if I leave my filter for stocks with just $200K, there will be so many stocks and those on the top of the list actually might not be liquid enough for me to trade.
In addition to looking for stocks to trade, I'm also managing any positions I may have on. For example, last Tuesday (Monday was a trading holiday), I was looking for stocks after the opening bell… and peeling off positions.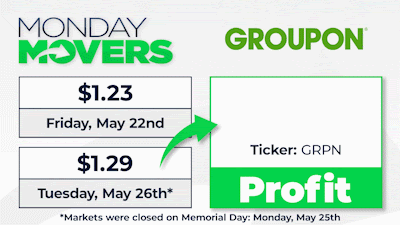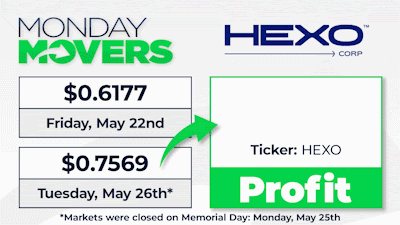 Tomorrow is the start of a new month and I'll be ready to pounce on any momentum stocks I see that exhibit my bread-and-butter setups.
Now, if you want to learn how I'm able to uncover momentum stocks poised to run on a part-time schedule, click here to watch my trading workshop.
DISCLAIMER:To more fully understand any Ragingbull.com, LLC ("RagingBull") subscription, website, application or other service ("Services"), please review our full disclaimer located at https://ragingbull.com/disclaimer.